Condensed Phase Dynamics
Prof. Dr. Nils Huse
The Condensed Phase Dynamics Group studies transformations of matter in molecules, nanostructures, and in the solid state by employing a wide range of ultrafast state-of-the-art techniques. A core activity focuses on ultrafast X-ray science, employing core-level transitions to probe dynamics on femtosecond time scales with atomic specificity.
The group's activity in this exciting and fast-emerging field is complemented by multidimensional spectroscopy in the optical, infrared, and THz spectral regions using femtosecond lasers and nonlinear optics to gain new insight into transients states of matter.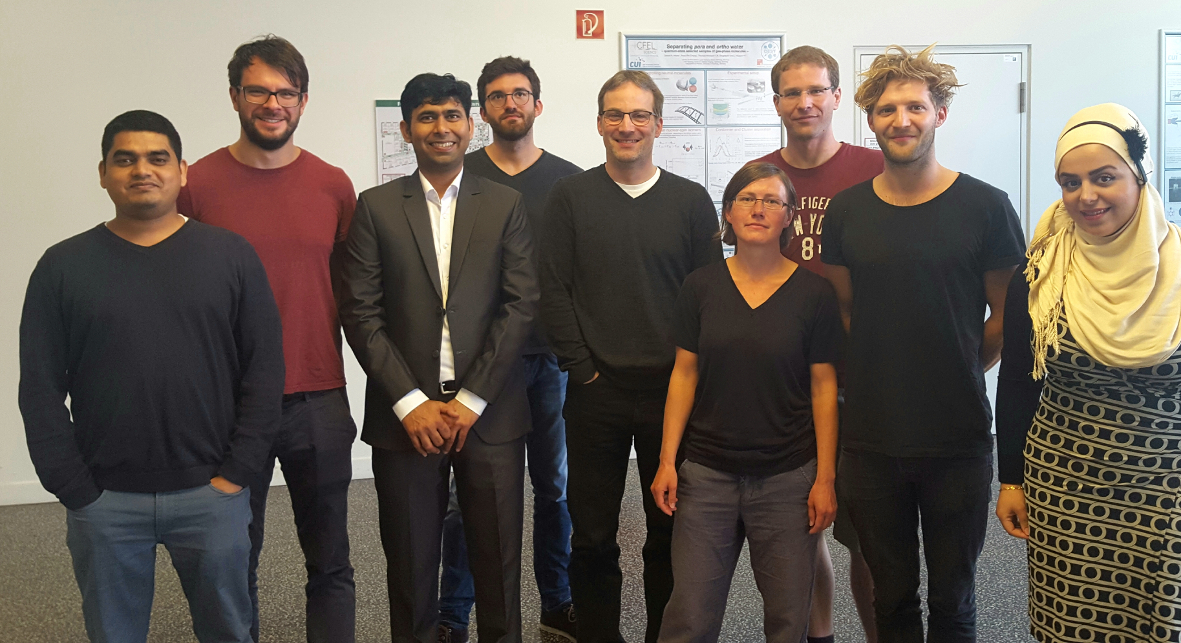 News
01.08.2019: Huan Zhao joins the Condensed Phase Dynamics Groupe. Welcome Huan, for great laser science!

01.07.2019: The collarboative research center SFB 925 on light-induced dynamics and control of correlated quantum systems starts its third funding period. We are looking for a highly motivated and talented Phd student!

02.05.2019: New project on spectrometer development for ultrafast soft X-ray spectroscopy of nano/molecular solution-phase science at FLASH and soft X-ray beamlines granted by German Ministry of Science and Education (BMBF).

16.04.2019: Jessica Harich joins the Condensed Phase Dynamics Group. Welcome Jessie, great to have you on board for ultrafast X-ray science!

16.04.2019: New proceedings article! Graphite-like dynamical behaviour of graphite oxide. Our first "go at GO" with 2-color femtosecond spectroscopy in the mid-infrared & THz range.

Where to find us
Centre for Hybrid Nanostructures - CHyN (B.600, 3rd floor)
Luruper Chaussee 149
22761 Hamburg
Germany